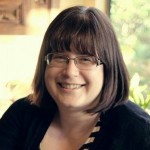 My name is Réka Morvay. I'm a Hungarian-American bilingual counselor, doula, childbirth educator and lactation consultant. I split my time between living in Orange County, California and Budapest, Hungary.
Counseling
I received my degrees in Psychology from UC Berkeley and Cornell University in the United States. After moving to Hungary, I trained as a cognitive-behavior therapist through Semmelweis University and VIKOTE's joint program. As a counselor, I offer short-term, goal-oriented sessions addressing specific issues and problems my clients bring. I work with individuals of all backgrounds.
Birth & Babies

I was trained as a birth and postpartum doula through the Hungarian Doula Association, DONA and Békés Dúlakör. I apprenticed as a home birth midwife for one year. I attend both home and hospital births as a doula. I trained as a childbirth educator through Childbirth International. I am an IBCLC (International Board Certified Lactation Consultant).
I first met Réka in 2008 when she created the now hugely popular Budapest Moms community and support network. At the time she provided wonderful (and very much needed) support and information about giving birth in Hungary and what to expect. Her continued efforts to build up an English-speaking network of moms has resulted in an amazing community of parents in Budapest helping and supporting each other. Thank you for all your hard work, Réka!
Rita Revy
Orange County, California